Transworld Business Advisors Franchise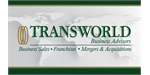 Transworld Business Advisors - Brokerage Franchise
Transworld Business Advisors is expanding across southern Africa...
Finance requirements

Total Investment:

From R150,000 + VAT

Minimum Investment:

R150,000

Areas Available

South Africa, Namibia, Botswana, Zimbabwe and Lesotho.
Profile
Join a business advisory with global reach
Transworld Business Advisors is part of the United Franchise Group, parent company to some of the world's most successful franchise systems specialising in providing personalised business services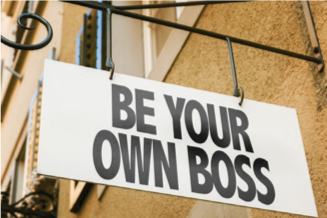 With a presence in 12 countries, and further expansion plans on the agenda, Transworld Business Advisors have assisted buyers and sellers in thousands of transactions for over 30 years. Their business model is centred around three thriving industries, all involving the development and growth of existing and new businesses.
Prospective investors with a real estate background, registered business brokers, business coaches, accountants, attorneys or those with any financial sector experience are preferred applicants to this high-profit, low-cost business model
Important characteristics include being entrepreneurial and business-minded, as well as a passion for deal making and assisting people, along with good people skills.
Transworld franchisees receive comprehensive training that includes Franchisor Management, Basic Principals, Services & Customer Service Standards, General Sales Practices, Business Listings, Business Valuation, Marketing the Business, Selling the Business, The Art of Negotiation, Working with the Buyer; as well as a 30/60/90 & 180-day visit after opening by the franchisor.
THE TRANSWORLD BUSINESS ADVISORS MODEL
High profits
Low monthly overhead
Low start-up cost
No inventory to buy
Comprehensive training
Ongoing support
Operate from a virtual or executive office suite
A SHORT ROUTE TO BUSINESS SUCCESS
The turnkey business includes an initial supply of marketing materials, access to proprietary software and brokerage support, as well as ongoing marketing and assistance in all areas of the enterprise.
The business can be operated from a virtual or executive office suite, and with no required inventory and low monthly overheads, there is even the possibility of franchisees breaking even and building a sustainable venture in less than six months.
"It could even be recovered with one deal," says master license franchisee for southern Africa Jacques Stoltz.
Stoltz recently opened his own Transworld Business Advisors office in the Vaal Triangle, and with the franchise rights to South Africa, Namibia, Zimbabwe, Lesotho and Botswana, he is looking to recruit additional franchise owners into the Transworld network at the rate of two per year. The second South African office opened in Alberton on 1 March 2018. This office will concentrate on business and franchise sales in the Gauteng East area.
News
30 August 2018

It was a pairing that made too much sense to 46-year-old Jacques Stoltz, who has been involved in commercial and industrial real estate for more than 20 years Becoming a master license franchisee with Transworld Business Advisors – the world leader in the marketing and sales of businesses ...