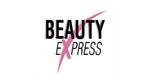 Beauty Express - Hair – Nails – Beauty – Aesthetic Spa Franchise
The beauty company that is riding a wave across the industry and seeking new franchisees today.
Finance requirements

Franchise Fee:

R350,000

Minimum Investment:

R350,000

Areas Available

South Africa
Profile

Join the franchise creating waves across the beauty industry
Earn up to 3.5 million a year in revenue with a Beauty Express Distribution Trademark Franchise Agency Licenses Now Available in South Africa and African Continent, Distribution Agency License Fee R 350 000
Start your franchise journey today with no monthly royalties and only re invest 25% of your monthly net profit back into your stock!
The Future of Beauty is Here®
Franchise options available under the Beauty Express® Trademarks South Africa
Beauty Express Distribution Agency – R 250 000
Beauty Express Signature Hair & Beauty Salon - R1950 000
Beauty Express Cosmetic Retail Store – R 1250 00
Jvone Milano Italy Nail Salon – R1550 000
Convert Your Existing Nail Salon or Franchise Nail Bar to an International Brand Name: Jvone Milano Italy directly from Milan for only R 550 000 (included: Free on Going Training – Branding & Nail Salon stock to Retail Value of R 150 000 )
Distribution can be operated from home office or office park. Supplying the following industries with products, Salon & Spa treatment stock - retail & furniture & equipment to:
Aesthetic Clinics
Aesthetic Doctors
Beauticians
Beauty Spas
Slimming Salons
Hair Salons
Hair Stylist
Barbers
Nail Bars
Retail Stores
New Exclusive International Trade Mark Brand Directly from Milan Italy Jvone Milano Nail & Makeup Salons! Now Launching In South Africa – Beauty Express Trade Mark is the Sole Master Agreement License Holder in South Africa Territory , Be the first to own an International Premium Branded Nail & Makeup Salon in South Africa.
Jvone Milano Express Nail Bar R 1 550 000 – Italian International Trade Mark Brand
Jvone Milan Signature Nail & Makeup Salon R 1 950 000 – Italian International Trade Mark Brand
Included in Jvone Milano Franchise Price 1 x week Full paid International Training includes flights and accommodation for New Franchise owner in Italy at Jvone Milano Italy Head office and Training Academy Including Full Product Knowledge & Business Management Diploma
Convert Your Existing Nail Salon or Franchise to an International Brand Name: Jvone Milano Italy for only R 550 000
Include in Jvone Milano Italy conversion, Franchise Salon option, Free on Going Training & Marketing – Branding & Nail Salon stock to Retail Value of R 200 000 No Monthly Royalties only buy stock on a monthly Basis
Why Choose Beauty Express?
You will find yourself with a fully prepped and ready-to-go Beauty Express Franchise store from day one start-up or a Exclusive Beauty Express Signature store, We provide everything you need, including:
Rental Negations with shopping malls
3D Store Floor plan – Council Submission etc.
Equipment
Stock
Furniture
Accounting order and stock management server base system
Staff HR System
Own Website
Store Security Camera CCTV System
Management & Staff Email Addresses
Online Store for Retail
Point of Sale (POS) System
Business Cards
Staff Spa Uniforms
(O87) Business Landline
Full Training Marketing – Support
We achieve this through selecting top international Brands and product development. Beauty Express is all about innovating, manufacturing and distributing high-quality aesthetic devices, as well as aesthetic & skincare solutions. All the products are created through the expertise and research of capable professionals with years of experience and Clinical Test.
Benefits
Free ongoing management and staff training with no extra cost added.
Advertising & Marketing Support.
Below market value stock and equipment purchases for your Franchise.
High profit with minimal investment – Earn up to three million a year!
The added support and power that comes from being part of a recognized and trusted brand like Beauty Express.
Great professional service.
Franchises can be operated in Lifestyle Centres or Shopping Malls, Retail Store or Aesthetic Clinics.
Services & Products
Sell your Cherished Professional Hair – Nails & Beauty International Home Care Brands all in one store. We aim to offer your customers a variety of the latest Top International Brands all in one Store, imported directly from 5 Continents. Express Beauty keeps an eye on the Latest Trends in the Professional Beauty & Hair Industry and believe in putting customers' wishes first.
That is why we have satisfied customers all over the country, and are thrilled to be a part of this beautiful industry with you, our Franchise Store Owner. We offer all of this while providing excellent customer service and support, as well as advising clients on which products will be best suited for them by Professional Trained Staff. Stock and Store Set up Cost Included.
As part of the Beauty Express team, you will be a welcome member from the start.
You will be using top international brands in your Spa. As our firm is also an importer & distributor, our clients get much better prices – huge discounts and monthly savings.
We've designed our business model to give you profit-maximization. We provide training & support of staff and management, Beauty Express will do all retail store negations with shopping malls and Centre Management as part of the franchise fee. After this, there are no ongoing monthly or annual fees to be paid.
About Us
Established in 2013 and Trade Mark in South Africa, Beauty Express Franchise division is now looking to expand its quality International Import brands from USA – UK – Switzerland – Spain – Italy – Denmark, Australia – Portugal – Israel across South Africa though their new establish Franchise Brand Beauty Express Stores.
We are both an Import & Export company trading in Medical, Cosmetic Aesthetics, Hair and Beauty Industry. We also do Manufacturing of Salon – Beauty Spa, Aesthetic Clinic Furniture and Equipment including we Supply and Distribute Spa & Aesthetic Equipment and Treatment, Retail Products
But there's more. Beauty Express provides a complete new fully Ready Start up Franchise Business, including products, equipment, and training, so we guarantee all our franchise store owners the highest service and best Quality International Brands with Discounted prices.
Franchisee Requirements
All staff need to be registered and formally trained in Aesthetics – Cosmetology – Beauty. – Hair – Nails Industry
All products and equipment training come through Beauty Express.
Advertising and Specials need to be approved by Beauty Express.
Franchisees can only operate in their own allocated individual areas.
All Franchisees must use Beauty Express Franchise Booking for accounting, ordering and stock management.
Only Beauty Express approved international Brands – Aesthetics, Equipment are allowed to be used in your Franchise
To learn more about becoming a Beauty Express franchisee contact us directly through the button below
Express Beauty Distribution Franchise R 350 000 Includes
Beauty Express Business License
8 International Brands
Stock to Retail Value R 100 000
1x Laptops
1x Cell phones
Website
Email address
Online Store – Retail & Professional
HR & Accounting System
1x (087) Numbers
1 x Point of Sale (POS) card machines
2000 x Business Cards
1 x Telle Sales Lady Assistant at Head Office for 6 x month provided free of charge to assist you growing your Distribution in your allocated area
International Brand Marketing & local ongoing Training for free
Supplying the Following Industries with Retail Products – Treatment Stock and Equipment
Aesthetic Clinics
Beauty Spas
Slimming Salons
Hair Salons
Barbers
Nail Bars
Cosmetic Retail Stores