Motorized Traders Franchise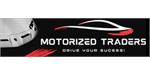 Motorized Traders - Nationwide Quality Used Car Sales Franchise
The growing used car franchise that sees big profits for franchisees while selling vehicles at wholesale prices.
Finance requirements

Franchise Fee:

R89 900

Minimum Investment:

R70,000

Areas Available

South Africa
Profile
WHAT MAKES MOTORIZED TRADERS STAND OUT?
The used car industry is, as we all know, massive. People are always looking for a great deal, which is why, in 2022, the sector grew by 10% in South Africa alone. In fact, online searches for used cars increased to 40% year-on-year by 2020, making used cars the new 'new cars.'
The situation gives our franchise a considerable advantage as we supply this high demand, especially in the vehicle wholesale market.
In short, it's a ripe time for entrepreneurs like you looking to find a new outlet for their energies!

But why choose Motorized Traders?
There are plenty of reasons why we are the right fit for so many entrepreneurs, including:
Our simple yet refined, effective business model that can be run even by someone with no previous motor trade experience
You can work from home; no special premises are required, and you can do it in your spare time while holding down another job
It's an investment that brings benefits from day one – all you need to run your operation is a computer/laptop/smartphone. You'll also save thousands on monthly expenses, such as travel and office rental, and so enjoy high-profit returns
Used cars are a high-demand sector, meaning you can look forward to substantial returns on your investment
There is no waiting period – you can start trading immediately
We make sure you're fully trained and assist you every step of the way until – and only until – you're ready to go it alone and run YOUR business
We have effective marketing and advertising platforms that get our brand out there so you can enjoy customers coming to you as soon as you commence trading.
ACHIEVEMENTS
Everyone knows cars are big business with plenty of competition out there. We've built up a reputable brand stand out, as demonstrated by some of our more recent achievements, including:
Signing three new package buyers in the last month alone
Running a set-up where, no matter your location, you can purchase a package and trade either in your province only or nationwide
Grossing R100 000 turnover for June 2023. Capital used that month was R60 000, making a net profit of R40 000
Grossing R125 000 turnover for July 2023. Capital used that month was R55 000, making a net profit of R70 000
Experiencing several fast, significant sales, such as selling vehicles in as little as three days, purchasing other cars at incredibly low cost, and even supplying customers upon their specific request
Supplying vehicles to independent dealers across the country, including in the Northwest province of South Africa, 1110.3km from us
Setting up Vehicle Business packages with the aim of helping middle-class income clients to better their financial future while using minimum capital to start a business of their own and generate high profits.

WHAT MAKES US STAND OUT?
Due to more used car sales, most independent dealers increased their used car prices. And that makes sound business sense.
However, it's left a significant gap in the market for our Vehicle Business Package buyers to sell at wholesale prices and still make profits of anything between R10 000 – R50 000 on a single vehicle.
Used cars can also be financed at wholesale prices, further widening your market to targeting cash and bank finance clients.
Motorized Traders are also linked with a finance house, a registered FSP, and, as a Vehicle Package Buyer, you'll have access to bank finance on your stock.
HOW WE SUPPORT YOU ON YOUR JOURNEY
We want you to succeed and grow so that we can succeed and grow. We will guide and assist you with all areas, including the following:
Marketing and insurance
Buying & selling of vehicles
Repairs and Roadworthy on vehicles (Guide in the process)
Marketing and advertising on your vehicles
Bank finance transactions, including paperwork and road worthies
Logistics, e.g., collection & delivery of vehicles
Training on how to trade on the dealer-to-dealer platform
We also have a WhatsApp line available to Package Buyers where we will be available for any enquiries, questions or guidance they need when operating.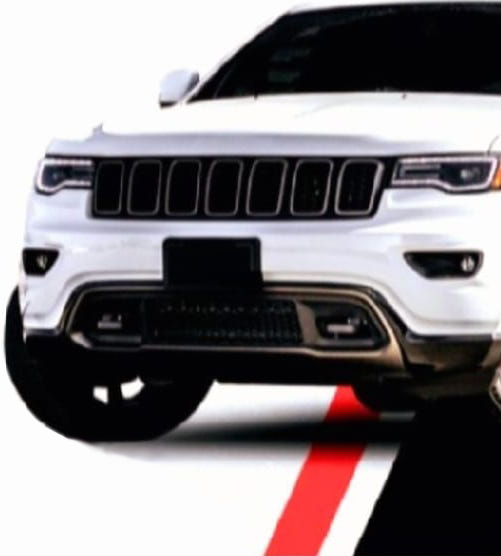 WHAT DOES A FRANCHISEE ACTUALLY DO?
If you're looking for some supplementary, low-hassle income, then Motorized Traders is for you. It's a franchise that's easy to run and makes minimal demands on your time.
The entire process is simple and breaks down into three stages:
Log onto the trading platform to see what stock is available
Buy the best option for you – that is inside the capital you have available to spend – and arrange your vehicle's collection
Market and sell your vehicle(s) to the public.
And all you need for this is a computer/laptop/tablet/smartphone. That's it!
FINANCIAL INFORMATION
Franchise Fee: R89 900
Minimum Investment: R70 000
Minimum Liquid Capital: Plus or minus R10 000 for insurance on your stock, monthly system fee, advertising costs, etc.