Transworld Business Advisors Franchise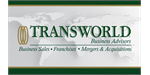 Transworld Business Advisors - Brokerage Franchise
Transworld Business Advisors is expanding across southern Africa...
Finance requirements

Total Investment:

R3,000,000 + VAT

Minimum Investment:

R150,000

Areas Available

South Africa, Namibia, Botswana, Zimbabwe and Lesotho.
Profile
Master Franchise Opportunity in South Africa
Transworld Business Advisors is part of United Franchise Group, parent company to some of the world's most successful franchise systems specializing in providing personalized business services. The UFG corporate headquarters, located in West Palm Beach, Fla.,controls operations for franchises and master franchise partners in more than 80 countries around the world.
UFG consists of the award-winning business-to-business brands: SIGNARAMA, EmbroidMe, Transworld Business Advisors, Venture X, Accurate Franchising and Super Green Solutions. The experts at UFG have used their over 30 years of franchising experience to grow the industry giant into a $500 million Dollar success story.

Transworld Business Advisors have assisted buyers and sellers in thousands of transactions for over 30 years. Our business model is centered around three thriving industries, all involving the development and growth of existing and new businesses.
Backed by United Franchise Group, we have more than 25 years of franchising experience led by CEO Ray Titus, who has earned a multitude of franchising honors and recognition. You will be able to take advantage of all this exciting franchise opportunity has to offer and of course, reap the benefits of one of the most established names in the business brokerage and franchise consulting industries.
Andrew Cagnetta, CEO of Transworld Business Advisors, knows firsthand the complexity of selling or buying a business. In fact, he first came to Transworld in 1994 as a buyer looking for a business to support his family.
He was so impressed with the genuine nature of the business he decided to join the Transworld team. After working in the field for a few years, he bought the company and has continued to strengthen the underlying foundation of the company to help "good people do good deals"
"The starting point of all achievement is desire." Napoleon Hill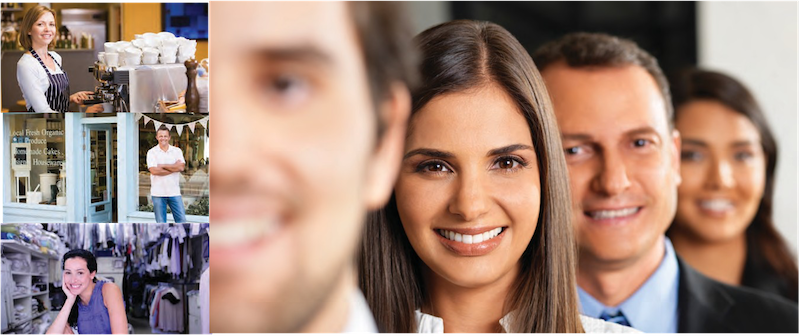 One Business Model. Three industries.
Business Brokerage

You will be a specialist in providing all of the necessary services needed to assist others in buying or selling any type of business. We will show you how to become a trusted advisor in your local business community, so when the time comes to sell their business you will be able to provide all of the following services:

Preparing the business for sale
Analyzing market conditions and providing guidance on value
Listing and marketing the business to obtain qualified buyers
Assisting in the negotiation between the buyer and seller
Arranging financing and coordinating closings

There are approximately 10 million businesses in the U.S. alone. An average of 2 million businesses are for sale each year, therefore 1 out of every 5 businesses are for sale every day. You will earn a commission on the sale of these businesses.

Franchise consulting

We represent hundreds of well-established international franchise opportunities across different industries and investment levels. You will work with your clients who are interested in buying a franchise to match them with the opportunity that best fits their criteria based on their background, interest, and financial requirements.

Franchise development

As you develop relationships in your business community, you will find successful owners who want to franchise their business. Our established network of experts will allow you to provide a full service package in providing all the necessary services for your clients to enter the world of franchising including the following: legal documents, training and operations manuals, and procedures in operating the franchise.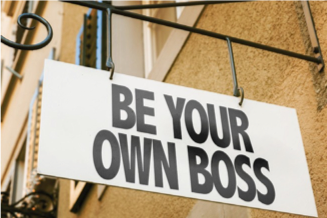 The Transworld Business Advisor model:
High profits
Low monthly overhead
Low start-up cost
No inventory to buy
Comprehensive training
Ongoing support
Operate from a virtual or executive office suite
As a Transworld Franchisee you will receive:
Two weeks initial training
Transportation, lodging and lunch during training
Turnkey business
Initial supply of marketing materials
Marketing and ongoing support
Access to proprietary software and brokerage support
Transworld Business Advisors is located in 14 countries with almost 300 offices and more than 1500 businesses listed for sale!
Own the Transworld Business Advisor rights to an entire country by purchasing the Master Franchisor License for that country. You will then be able to earn monthly royalties from each TBA franchise you sell in that country.
We want master franchisors in each country and we want franchisee in every possible city in the world!
News
30 August 2018

It was a pairing that made too much sense to 46-year-old Jacques Stoltz, who has been involved in commercial and industrial real estate for more than 20 years Becoming a master license franchisee with Transworld Business Advisors – the world leader in the marketing and sales of businesses – ...